From Executive Director Mary Giliberti, J.D.: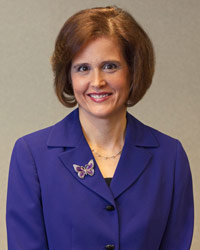 Dear NAMI Supporter,
In these final hours of 2015, I'd like to ask you to consider making one final gift of hope this year.
All year-round, people affected by mental health conditions and their families turn to us for help, for hope and for a future free from the stigma of mental illness.
There's so much you've helped us accomplish this year, but as I look ahead to 2016, there's much to be done. Your gift ensures we can serve even more families and individuals in the year ahead, improving lives and strengthening our communities for generations to come.
We can advocate for a well-functioning mental health system that offers early, effective interventions so that outcomes are better in communities everywhere.
And we must continue to educate the public on the realities of mental illness to promote acceptance and understanding for people living with mental health conditions.
This is your last chance to give the gift of hope in 2015. Your donations will help us continue to work towards a tomorrow without the stigma of mental illness.
Thank you for putting your trust in NAMI.
Sincerely,
Mary Giliberti, J.D.
Executive Director
P.S. Don't forget to make your gift before midnight on December 31.