Please join us for our July monthly meeting with Caring and Sharing Support Group at 6 PM and Speaker Meeting at 7:30 PM.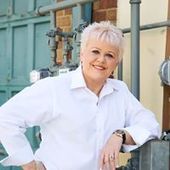 The speaker for this month is Bishop Bonnie Radden presenting on 
"Taking Care of the Caregiver".  She will help us to discover and recognize our own personal burnout when caregiving for our ill relative whether they live with us our not and ways to lessen our own personal stress.
Unfortunately, caregivers often are so involved in taking care of the needs perceived or real of their loved one that they don't take care of themselves which may lead to poor health and stress.  Further, the burdens of caregiving may make it difficult for the caregiver to help their loved one.  Please don't miss this important presentation. 
The Speaker Meeting will be held in Faith Hall.  There will be the Caring and Sharing Support Group is at 6 PM in the Faith Hall.